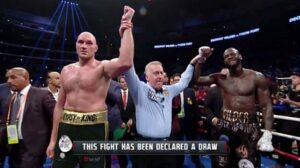 9/12/21
Wigston 4th v Market Harborough 3rd
Score: 3 v 3
By René Butler
At around 9.30pm, Harborough 3 were staring at a first league loss of the season. Wigston needing only a draw from the final game to finish, led 3 v 2. A win for the home team would see them leapfrog us into top spot of Division 4.
Amrik Tahim, with Black on board six, had to win against Chris Brown, to draw the match. Both players' clocks had around five minutes plus increment, yet both had the majority of their major pieces remaining. White's Queen and a Rook occupied a semi-open file in the centre, if anything, this would unlock the game. Amrik, understated to this stage, fashioned a combination in the dying embers, winning a piece and then the game, thus ensuring Harborough Three enjoyed Christmas sat at the summit of Division 4. Lofty heights, truly.
The top two boards had been first to conclude, draws by agreement for Cyril Hill on board one and John Oliver on board two. Cyril, with White, faced Barrie Cooper, he said:
"It was an unspectacular game – 'drawish' all the way through. I think we were both relieved to agree a draw after 31 moves. I played the Queen's Gambit but eventually decided to advance the C Pawn which proved unproductive and an advantage to Black."
Minutes later John Oliver agreed a draw with a talented junior by the name of Ben Noyvert. John, 70 years Noyvert's senior, faced an e4 opening. The game unfolded with normal development and gradual exchanging of pieces. Yet, John became worried by the fragility of his Queenside as the end game neared, so a draw was welcomed – both players had six Pawns and a minor piece as the dust settled.
George Gowers on board five squared off against another upwardly mobile junior, Madhav Eradi. George unleashed a Sozin attack against what seemed like an aborted Sicilian Dragon. Black's hasty decision to castle Queenside almost certainly cost him. George was able to dominate after also castling long. By move 22, two White Rooks were lined up on the d file, while the assertive Queen on b6 was looking to find checkmate. Eradi then came out and defended like an old pro, getting his King to relative safety on a7 and advancing a Rook attack on the h file. The pendulum was swinging back to neutral as Black gained tempo; then a nonchalant Pawn f6 from Black opened the floodgates for George, Bishop d5, Queen and Rook on the a file. Job done. Interestingly, the game was equal in material throughout.
On board four, René Butler (me) with Black, faced John McKiernan's stodgy Stonewall attack. McKiernan succeeded in finding space for his dark squared Bishop, typically a piece left cold in the Stonewall.
René's Pawn c4 was premature, locking his light squared Bishop out of the game. This Bishop inequality seemed to punctuate the rhythm of the game in White's favour. Both players overlooked a pin which would have profited an exchange in White's favour. Careless.
As the middle game progressed, White had only a slim advantage after Black finally gained freedom across a long diagonal for the critical Bishop, with cavalry on useful squares.
A draw might have been accepted by both players, until René threw a Pawn in the dustbin without reason. White switched to beast mode handing the Harborough Three captain his first league defeat since February 2020….the opponent back then, also John McKiernan. Happy Christmas.
On board three next door, Bob King, with the White pieces made his first appearance of the season. It was good to have the long serving Harborough player back on the team sheet, he is a man long synonymous with the London System, employing the d4 opening way before online streamers made it common as muck: "Play the London man, it's safe."
And yes, Bob is a safe player, so it was no surprise to see a board full of connected Pawns without major pieces in the end game. Yet it was Bob's opponent, Alex Milligan, who kept his nerve, outthinking White when the thinnest of margins were decisive.
The 3 v 3 match result was fair, all games were closely contested. We look forward to welcoming Wigston to Harborough at the start of April.