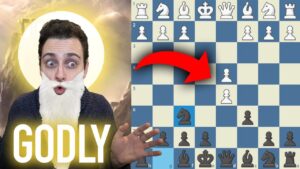 11/11/2021
Anstey 1 v Market Harborough 2
Score: 1.5 v 3.5
By Alistair Geear
In the name of The Father, Pawn, and The Holy Bishop
Harborough 2s had rocked up Thursday the 11th of November in Anstey, the club was situated in a church and there were a few other younger players playing against each other on the other side of the room. Boards were arranged in a straight line, such that board 1 was farthest on the left and on the right-hand side was board 5. On this board was Alistair Geear (that's me) playing with the White pieces for the first team this season. After a series of exchanges White was up a pawn, although Black had compensation with an active rook, putting pressure on the isolated spare pawn. For being up a pawn however, by move 22 it was essentially even and looking to be a dry game. By move 23 the deadly blunder had come, simple oversight gave Black the opportunity to exploit a weak back rank and win the outposted knight on f5. A valuable lesson in slow chess was given. A couple of painful moves more were made but when you know, you know… "Uncle".
On board 4 both team captains went head-to-head. Mike Garland had the black pieces against famous twitch streamer 'Not quite a Grandmaster' Ben. Mike, in true aptness, took his opponent by surprise with the Godley Gambit, a line from the Caro-Kann exchange variation where Black opts for quick development at the cost of a pawn. This is what would happen if White accepts, this did not happen. Both players played over 20 consecutive the computer recommended moves; develop, castle kingside and trade some more pieces until and thus a draw is agreed. Leaving the outcome of the game to the remaining players that these captains had put their trust in for this match.
Board 3 featured Jon Redding's debut to competitive OTB since reaching puberty. Starting with d4 and the unexpected b5 was put on the board by the Anstey player, undeterred a London System was continued. Later we learned in our pre-match conversation, that Jon's assuredness in his London was overheard by not only the man upstairs, but also Jon's opponent who wanted to shake things up. With Black expanded on the queenside and White's healthy pawn structure, Jon took the opportunity to simplify into an endgame by forcing the exchange of Queens and a pair of rooks. With the Black King lingering around White's rook, protected only by the Jon's Bishop, overworked tactics became employable and the board was two rooks and two pawns quieter. The position looked equal in material, but Jon's queenside pawn had a clear path ahead to promotion and all it took was the King to blockade Black's central pawns to limit his opponent's options. His opponent knew all too well what this meant and resigned.
[Dave Curran]
On top board, Mark Waterfield with the White pieces went up against John Robinson a Leicestershire Chess legend. It wasn't until afterwards that he shared details of his long career and the stunning number of draws (and the occasional win) against Grandmasters and even World Champions in the 70s. Mark's e4 moved into a two-knights Italian. Not feeling bold as suspecting (rightly so) that his opponent would be well prepared for a Ng5 attack on the f7 square, found the less common 4.Qe2. The attacking conditions were looking ripe for Mark in the early middle game. Both Kings had castled short except Mark was effective at bringing his bishops to their natural diagonals, and his knights were offering good support for a pawn storm. His opponent was taking a great deal of consideration for most moves and despite their game finishing last of them it was on move 28 when Black resigned for a mere pawn push would dislodge the defender of the rook from the dark-square bishop and truly spell the end.
3.5 to 1.5 all in all. We returned home in cheery spirits knowing we wouldn't have to drive quite as far for the rest of the season. Amen to that.