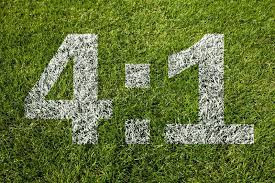 Market Harborough 3 v Melton Mowbray 3, October 7th 2021
LRCA, Division 4
By Rene Butler
When Covid halted over the board chess in March 2020, Market Harborough 3 were marooned at the foot of Division Five. The basement boys of Leicestershire and Rutland. Played 13, won 2, drew 2 lost 9.
On paper the new season suggests another struggle. Braunstone 2 look formidable, as do Wigston 4. In our opening fixture, Melton Mowbray 3 out graded us on each of five boards with an average 118 rating points superiority.
Chess matches don't always go along the route of statistical wisdom. Draws on the top two boards and wins on the bottom three saw Harborough run out 4-1 victors. An emphatic win in the Conservative Club committee room – perhaps the most suitable space in town now social clubs are closing at a rapid rate.
Cyril Hill with the black pieces on board one was the first to finish having his draw offer accepted by Ian Farquharson. Cyril was in control for much of the game. His two pawn advantage saw Farquharson sacrifice a knight to win back the two pawns – giving Cyril a tangible lead. Farquharson persisted pinning our top board back enough to grab a share of the point.
Board three paired Robert Mills with Peter North. The Melton player opened with d4 and Nc3, to Robert's surprise. Many online players opt for this while setting up the Jobava, yet here, white's attack didn't materialise. Robert soon forced double pawns on his opponent after bishop took knight. Into the middle game Robert got the better side of a knight and rook exchange. North enjoyed some counter play on the king's side, pushing his entire army forward. Robert tolerated the pressure and soon pawned a queen. Job done.
To Robert's left, René Butler (me) with the white pieces played Peter Smith on board four. An unorthodox response to d4 included f6 and g6 within black's first three moves. Lots of faffing with the light squared bishop ensued as I tried to force cheap tactics, ultimately offering Black better development and a favourable exchange – which was overlooked. Seeing Black hadn't castled a root one plan was hatched, opening up the e-file with a few exchanges. A battery of queen and rooks loaded up – having myself not castled either. The attack allowed a knight to be swiped clean when my opponent failed to spot a pin once queens were exchanged. The end game required nothing more than moves as bland as the committee room décor – shocking red and blue diamond carpet aside. My reputation for blunders must have proceeded me – Smith refused to resign until he was left with only a king to defend against two pawns, both of which were destined to queen.
Marking his league debut with a win on board five, George Gowers faced Melton's captain Andrew Dean and an atypical London System. Dean got the better of the early going and could have won material when George's e pawn was pushed and the d file was opened up after a pawn exchange. White had two lethal looking bishops, a knight and a queen poised to win at least a knight. But the chance was presented for one turn only. George identified the threat and gained equilibrium. White then had an opportunity of a glorious double bishop-mate. To find it, he was required to sack his queen for George's bishop on e5. Thankfully White retreated his major piece in reflex, as many players might. After some toing and froing, the game ended with White's flag dropping. Had it not, George's pawns would have marched to graduation. The game presented George with a clear insight into the differences between online and over the board chess. He deserves huge credit for digging in and getting the W.
The slow and steady John Oliver began with d4. Pieces were traded equally with opponent Quentin Jacquemard until an end game of six pawns and bishops which could oppose each other, but had little chance of doing so. By this time, Harborough's victory was secure although Jacquemard was still trying to force a win on board two. John, with more than fifty years' experience in classical chess, sat firm for the draw and a 4-1 score line.
Stiffer challenges than Melton 3 will likely present themselves this season, but at least we have begun to soothe the hangover left from our rock bottom status, pre-Covid.