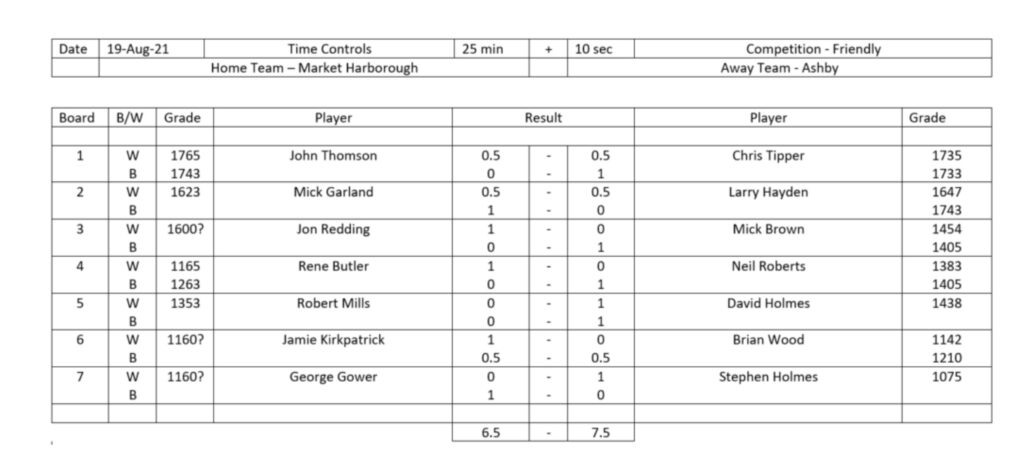 Market Harborough welcomed Ashby Ivanhoe for a friendly on August 19th, with seven boards played.
The match was a perfect opportunity to level up last summer's defeat to the North West Leicestershire club as well as give new members Jon Redding, Jamie Kirkpatrick and George Gowers a run out over the board. In fact, it was the first over the board match for most players, post Lockdown 1.
Each player played their opponent twice with Rapid Play time controls. Harborough had the White pieces for the first round, in 25/5 games, swapping to Black for the second round where the increment was increased to 10 seconds.
With two boards to finish Harborough were in control of the match, only for Ashby to overcome a pawn deficit with a win on board three and force a stalemate on board six. So, a repeat of last year with Ashby snatching a last gasp win, this time 7.5 v 6.5.
Regardless of the result, it was an enjoyable evening and good to be playing over the board chess again!