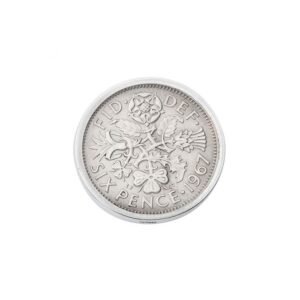 Four Nations Chess League 
Gameday 4 Season 3 
Harborough Cuatro First Team recorded a perfect score, 4-0 against Watford Junior B in this Division Five match. The Second Team, in Division Seven, should have followed suit, but had to settle for a 2 ½ v 1 ½ win.
Regular top board Dave Walker was sat as a spectator for the match having begun the season with three consecutive wins. In his place, Jon Redding employed his favourite opening the London System easing himself to a comfortable win after an early exchange of Queens and a flurry of activity on the e-file.
On board three Mike Garland Jr, also with the White pieces, opted for the Orthoschnapp Gambit against the French Defence. Mike's Queen gobbled up Black's a-file Rook on move 11, then after a series of checks with the rampant piece it was exchanged for Black's Queen leaving Mike with a significant advantage that couldn't be overturned. 'Garland and the Gambits' is becoming familiar – perhaps there was a 1960s pop group of the same name.
Robert Gibbison on board four faced the Ruy Lopez. It was a game that ebbed and flowed for a while before White placed their dark squared Bishop on c5 directly against Robert's Queen on b6. White had a Rook protecting the Bishop, but Robert had the threat of back rank mate as a definitive counter. White's Bishop was surrendered so the game could continue. Robert made no blunders seeing the game out with a lone Pawn promoting on f1.
Advancing e and d pawns, Mark Waterfield played against the French Defence and ultimately came out on top. The trouble was, he was supposed to have the Black pieces. Thankfully, the arbiters said: "Laissez-faire", shorthand for both players have made the error, crack on. 4-0.
Our opponents from Watford Chess Club, provide a great deal of time and resources for junior players. Three of the six teams they have fielded in the adult's 4NCL League are made up of juniors. Even though Watford Junior B were not graded particularly high, we've found out and stated many times, junior grades can be deceptively low, meaning victory was far from a formality at the start of play.
A win, is a win is a win, the Second Team won on boards one and three v MK Phoenix 5. No detective work required for guessing where our opponents hail from, the land of Concrete Cows and Roundabouts, Milton Keynes. Detectives were perhaps required to locate the reasons why boards two and four didn't win, but first the wins we did have, courtesy of Alistair Geear on board one and Granville Hill on board three. Alistair played the Queen's Gambit Declined, apparently the line developed into a Smyslov-Petrosian Variation, against a King's Indian. Alistair forced a resignation when his opponent realised there was no compensation for a Bishop pinning a Rook and Queen on the long light squared diagonal. For a player with very little experience, Alistair sure knows his way around the board. His match reports are decent too.
Granville, who is a Latimer over the board player, opened with e4, d4 which his opponent defended against with the Caro-Kann. White had control of the lion's share of the game and was a Knight for a Pawn up in an end game which involved a Rook for both sides and pawns on f, g, h, guarding both Kings. Black's one hope was his spare Pawn on the e-file. Granville was sure of victory. He then dropped his Knight when checking Black's King and followed up with an iffy Rook move. The end game swung aggressively, Black failed to capitalise much to Granville's relief, the Latimer man finishing deserved winner.
Both Harborough players with the Black pieces, Bob Collins on board two and Rene Butler on board four were speaking with each other on the phone five minutes after the start time due to log-in issues, an occasional problem associated with online chess. As wonderful as the 4NCL organisers are it was their error. You need calm during chess, IT issues are no good for the brain. Were I former heavyweight boxing champion and excuse master Deonte Wilder, I'd be offering it as the reason for our failures to win in games we should have nailed. But that route might be a bit much.
Bob Collins accepted the Smith-Morra Gambit, White's fluid development had Black in all sorts of trouble by the middle game. A stubborn looking Pawn on d6, promised to be a nuisance as it was well defended with all sorts of leverage potential. With under six minutes left, Bob was in trouble, but an overzealous attack from a White Rook allowed Bob to grab the pivotal Pawn on d6 with a Knight. From here Bob gained a tempo largely brought by a Rook of his own. A checkmate was only a few moves away, but his Queen overlooked a preliminary check, White was still doomed but chanced a check himself with a plucky Pawn on g6. Rather than capture with a Rook, his King fled to an escape square allowing White to win two moves later. Bad luck Bob. Another game which could have turned on a sixpence, as old school football commentators used to say.
For Rene Butler (me) the throw away was not quite so acute and nor was the game as dramatic. It was, however, punctuated with missed tactics, "the basics" as Roy Keane might grumble. The game finished in a locked draw with Rene a Pawn up and short of time. At least the team won, alongside the First Team, giving Harborough Cuatro maximum points on Gameday Four.