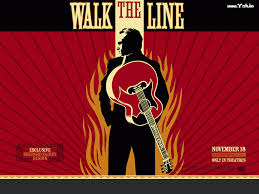 Four Nations Chess League 
Gameday 3, Season 3
Harborough Cuatro Walk the Line
By Alistair Geear
Week three for Harborough Cuatro. Sharing an average FIDE rating of 1777, the first team in div 5 were up against Welwyn Hatfield with a corresponding average of 1660. Harborough's very own David Walker on 1st board faced less common response to the Queen's Gambit, the Benoni. Fortunately, Dave has seen it all, and once again effortlessly showed us how it's done for the 3rd match in a row with his opponent waving the white flag of defeat on move 22. Bravo.
At 2nd board Jon Redding, in declining the intimidating Smith-Morra Gambit, perhaps endured the psychological consequences of such an opening; if the player is willing to sacrifice a pawn, who knows what this jackal will do next? The knights of the Hatfield player danced around the board and, despite Jon being highly tactically astute himself, managed to snatch a free piece. The knight's tease continued as the game slipped into an increasingly difficult position to defend and an unfortunate loss, equalising the match.
In his debut game for Harborough Cuatro, Mark Waterfield lent us his talents usually reserved for the Kettering Chess Club. Having prepared nicely with 3.c3 to Black's Sicilian, he showed a clear advantage halfway through when he raised brows by exchanging a good knight & bishop for a pawn & rook. In spite of all our best hopes that Mark had a winning plan up his sleeve, this sadly came to be one of the more critical blunders of the game as he found himself to be put on the back foot and harassed on the dark squares, a situation made no more pleasant with minutes on the clock, a second loss for Harborough.
A defeat loomed over the team, however on board 4 Alistair Geear was surely cooking up something good as he slowly turned up the heat as Black with the King's Indian Defence. Fighting the White armoury cowardly into the corner, he established a menacing outpost on d3, forcing his opponent to trade and embed a thorn of a pawn deeper into his position. Closing with a delightful finish, Alistair queened the passed-pawn and on move 44 secured the team a draw as his roasted opponent resigned.
Harborough Cuatro 2 in div 7 were up against the Uxbridge Eagles with an average Fide rating of 1322 to Harborough's 1417. Rob Gibbison kicked off the match with a clean win. The strategy consisted of trading pieces and outplaying the Uxbridge player in the endgame. Sometimes the simplest plans are the best, 1-0.
Following on 2nd board, Mick Garland Senior lived up to his username (BlueFox) and asserted his unforgiving tactical prowess, outfoxing his opponent upon several occasions and decimated Black's material to the point of resignation. Just what we like to see at Harborough Cuatro.
In what appeared like an incoming Traxler Gambit against the Italian knight attack, Granville Hill's counterplay as Black sadly did not bear fruit as his opponent quickly used his initiative to clear off the Granville's kingside pawns. While Granville did manage to claim his opponent's Queen, he consequently found himself with a serious material imbalance and a difficult endgame. Harborough 2 – Uxbridge 1.
Lastly, René Butler with the White pieces, went all in. Fearlessly opting for the aggressive path of castling Queenside and launching a fierce pawn storm towards the Black King. While showing immense promise, a devastating miscalculation gave his opponent a chance to shut down the pawn structure allowing a counterstrike across the board.
The night ended in 2-2 for both teams, they fought well and each managed to walk the line, not a win this time, but no loss either.