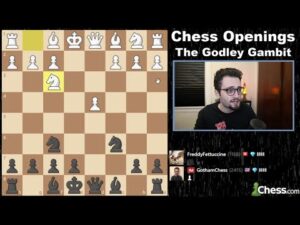 Four Nations Chess League 
Gameday 2, Season 3 
Harborough frustrated by canny Wimbledon juniors, but Second Team off the mark in new season.
Harborough Cuatro First Team faced the very best of King's College Junior School. We should know by now not to underestimate juniors playing chess. When you discover your opponents have a median age of just 10, you do at least hope for some rash play. The school pupils from Wimbledon were calculative and patient. A 2-2 draw represented good value for both sides in a match where black won on each of the four boards. Mike Garland Jr played the rare Godley Gambit having done an impressive scouting mission on his board three opponent prior to the game – and he reaped the rewards with a sound victory. Our top points scorer last season has started this campaign with two wins. Mike's form makes it tricky to rotate him out of the side, even though it is long overdue.
Jon Redding didn't get the rub of the green on board two playing what looked like a modified London System. A trapped knight on e4 early in the middle game enabled his young opponent to take the initiative with largely fault free chess. 1-1. The skill shown by Robert Gibbison's opponent was even more ferocious. Robert, as white on board four, did well to reach an end game.
This all meant Dave Walker on top board was required to win so the team could claim a draw, he did just that. Remarkably for Dave, eight minutes remained on his clock when his opponent resigned. He met an e4/d4 opening with the French Defence before producing another stellar showing. Rook and queen on the seventh and eighth ranks controlling play, allowing for a passed pawn on the A file and an exchange via a pinned rook which provided Dave with a queen and rook for his queen and a pawn. 2-2.
Cuatro Second Team deserved more…
The Second Team came up against Horsham 3. A rare feat for René Butler (me) on board four, winning by move 17. Only last week did I lose in a friendly on move 10 so I won't elaborate. Alistair Geear as white on top board dominated his opponent, slipped at the start of the end game with an unobvious error, only to recover and take Harborough 2-0 up. A first win for Alistair in his debut season.
Bob Collins locked himself into a real scrap after opening with the Reti which his opponent responded to with the King's Indian. Bob built a careful attack until, like Jon Redding, found himself with a trapped piece. This time it was a queen. A rook in compensation wasn't enough, his board three opponent was too strong to let a win fall from there. Given general play Bob can count himself unfortunate. With one game to finish, the Second Team were 2-1 ahead. Mick Garland Sr opened with the Najdorf Sicilian on board two. It was something of an explosive game with both players looking certain of victory at various stages. Mick's opponent had only 20 seconds left on his clock at one stage but didn't seem to panic knowing the 15 second increments come in handy. Perhaps he's been watching our First Team top board. Old school chess commentators say something along the lines of "Be sure to not make the last mistake." Anyway, Mick did when probing for the win in three moves. We've all been there. Like the First Team, all square at 2-2.